A school that takes pride in their students' abilities and achievements
Every Care for your child...
Shri Balaji International School started On June 12, 2001. From The Very Inception Of The School, The Aim Of The Board Of Trustees And The Principal Has Been To See To The All Round Development Of The Students Enabling Them To Grow Into Individuals Healthy In Mind And Body. The School Is Affiliated To The ICSE Board Of Examination. The School Prepares The Students Of Class 10 For The Certificate Of Indian Certificate Of Secondary Education (ICSE) New Delhi.
OUR MISSION
We believe in preparing our students for life and equipping them with life skills and academic skills through the delivery of an integrated learning programme. We cater to a Life Long Learning Programme which makes Learners ready to meet the constant challenges of the world around them.
OUR VISION
Empower our students with knowledge while offering all round development.

Classroom environment is a second teacher for any student & the environment changes the concept of learning for any student. Everything from the colour of the walls to the arrangement of the desks is impressed on the senses of the students and can affect the way a student learns.

Research has shown that teaching quality and school leadership are the most important factors in raising student achievement. Our School & Teachers continually expand their knowledge and skills to implement the best educational practices. Educators learn to help students learn at the highest levels.

Teachers play a vital role in shaping our lives from preschool all the way to adulthood. We at Shri Balaji International will take care of all your educational and developmental needs during your journey with us and leave no stone unturned in making sure you get the best education for your child.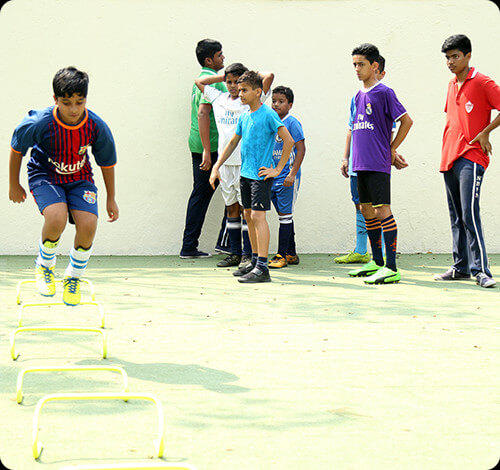 We are
Confident

in Developing

Skills for Life
Aiming at excellence in education, using the latest educational technology, computers, audio-visual aids combined with vigorous extra-curricular activities, the school offers ample opportunities for the complete personality development of students enabling them to become confident and to adopt a modern and progressive outlook to life.
Learning

Skills

We create an atmosphere in which our students can tap their innate strengths, identify their interests and talents. Where they can combine competitions and accomplishments with responsibility.

Students learn how to imagine the unimaginable and hone their creative skills.

Doing math helps students to develop the analytical and critical thinking skills required to be a good problem solver.

Our Teachers use a number of techniques that help our students learn critical thinking, even for children enrolled in kindergarten.

Teachers encourage communication from all students through classroom discussion or small group work.

Students learn to better understand and anticipate difference, recognise it in themselves and others, and use it to their advantage.

Our Teachers encourage the students to incorporate the fundamental skills associated with working as a collective unit toward a common goal.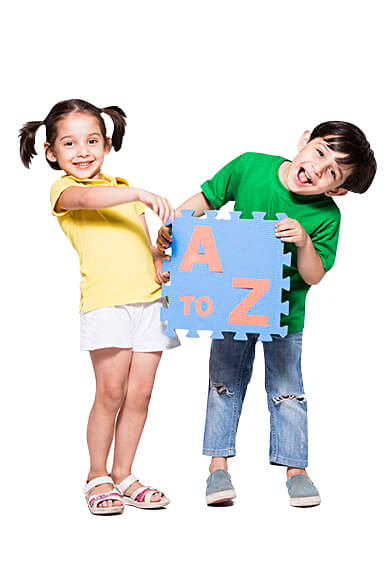 THE HOUSES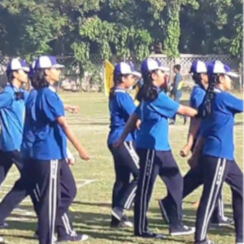 ASHOKA
Color: Blue
Motto: Intelligence plus character - that is the goal of true education.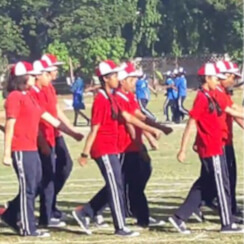 MOTHER TERESA
Color: Red
Motto: Real Leaders are ordinary people with extraordinary determination.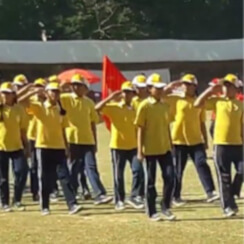 RABINDRANATH TAGORE
Color: Yellow
Motto: Knowledge is the eye of desire and can become the pilot of the soul.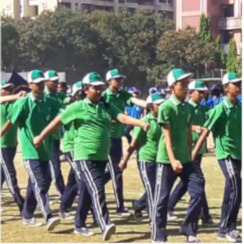 SWAMI VIVEKANANDA
Color: Green
Motto: Arise, awake and stop not till the goal is reached.
THE UNIFORMS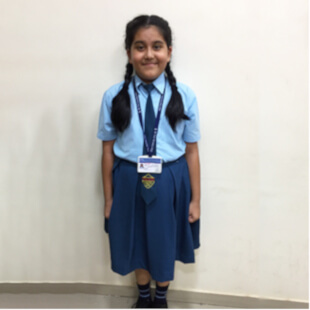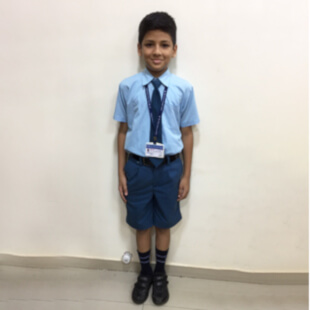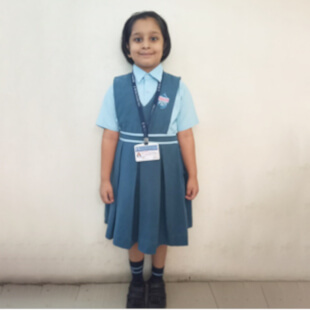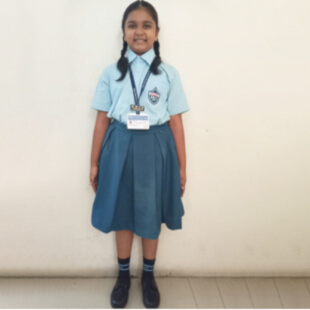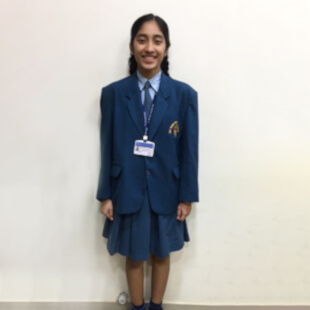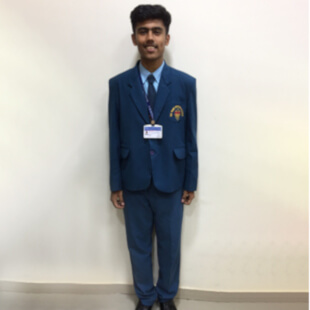 THE SCHOOL ANTHEM
Our school stands in the suburbs of Malad,
As a temple of Learning we are glad.
Surrounded by offices, neat and very tall,
But we at Balaji surpass them all.
We teach new and modern technology,
Our teachers teach good philosophy.
The students here imbibe good values and morals,
We are glad that these they follow.

Chorus
Oh! Our school Balaji we hail you,
You have given, us the motto 'Knowledge Liberates".
Our school's emblem, shows us that knowledge is great
Makes us first class Literates.
We rejoice at success, we overcome failure,
All this we do with a calm demeanour.
Brothers and sisters, we are all bound by true love,
As we work hard to serve everyone
Our captains and prefects, and pre-primary small,
And we consider them a family all.

Chorus
Oh! Our school Balaji we bail you,
You have given, us the motto 'Knowledge Liberates,
No matter how long we are over here,
Longing to be here will fill our minds.
We'll leave our childhood here, memories we'll take,
All the joys united we'll share.
We are cared for, groomed and all made sound,
We'll remember our dearest school.
Like Balaji there's never, a school to be found,
This is the best school HURRAH.........